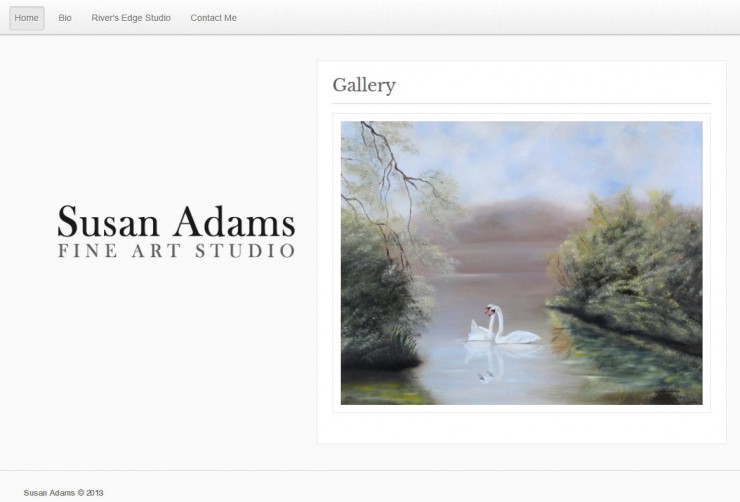 Susan Adams Fine Art
Painting has been a lifelong passion for me. It is exciting and at the same time therapeutic, providing a sense of calmness that I treasure.
Living in New England provides an endless palette with the beautiful rich colors of the ocean, beaches, landscapes, colorful gardens and the fall hues. It is remarkable that the color of paint, shadows, textures and layering techniques can create a realistic likeness.
I have enjoyed oil painting for the majority of my career but have also had the pleasure of painting in watercolor, acrylic and pastels. The subjects vary from still life, seascapes, and landscapes. Travel to beautiful parts of the United States as well as Canada and Europe have impacted my life and my art.
Live Site