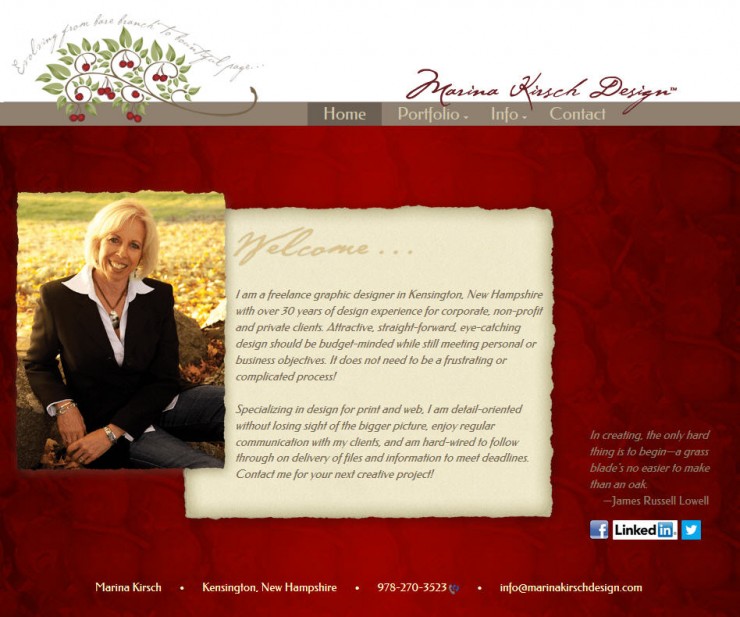 Marina Kirsch Design
Marina is a freelance graphic designer in Kensington, New Hampshire with over 30 years of design experience for corporate, non-profit and private clients. Attractive, straight-forward, eye-catching design should be budget-minded while still meeting personal or business objectives. It does not need to be a frustrating or complicated process!
Specializing in design for print and web, I am detail-oriented without losing sight of the bigger picture, enjoy regular communication with my clients, and am hard-wired to follow through on delivery of files and information to meet deadlines.
Live Site